Innovathon 2022: The Digitalization of Mobility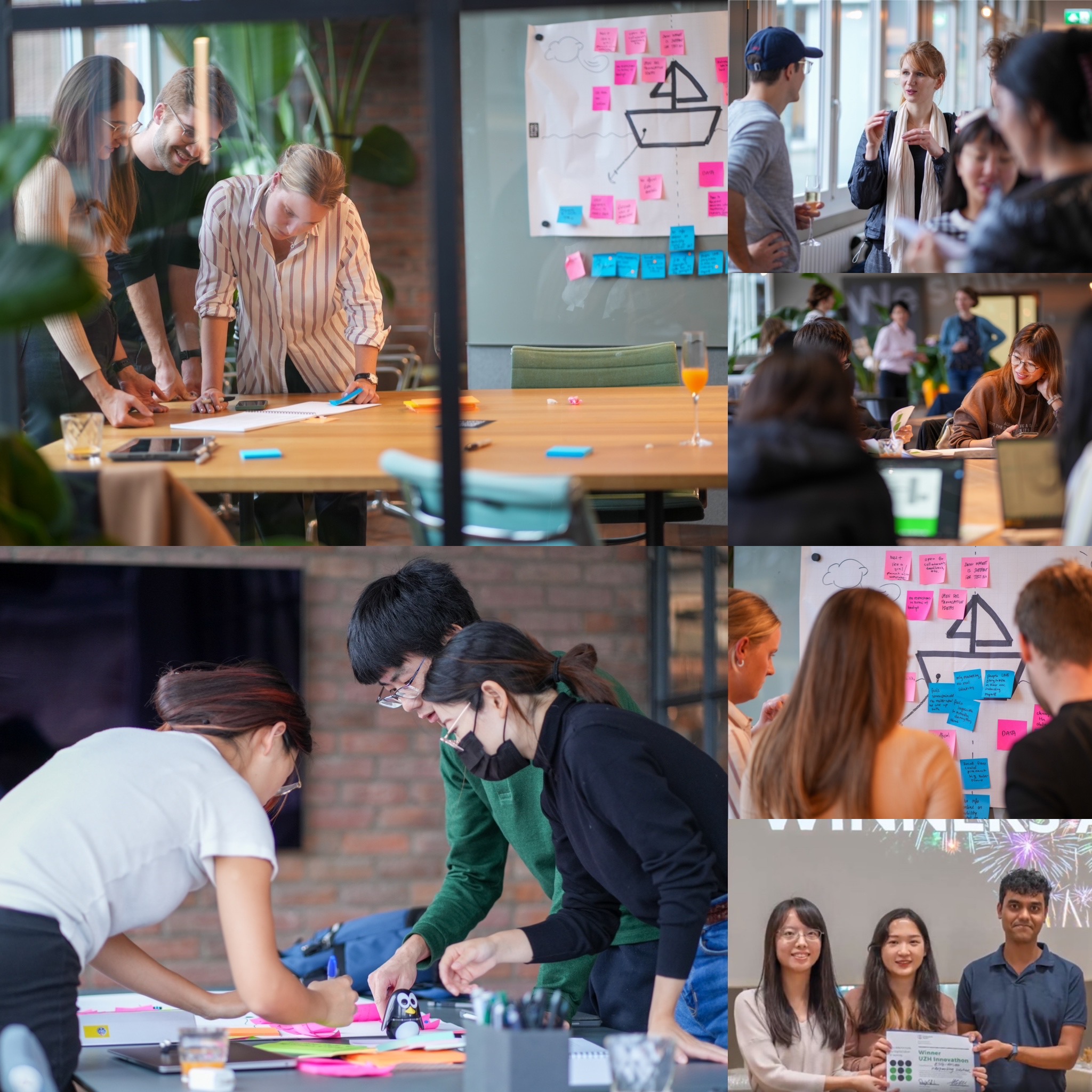 The second UZH Innovathon, organized by the UZH Innovation Hub and the Digital Society Initiative, has successfully concluded. The events of the course took place between Sept. 14th and Oct. 25th with an Innovathon weekend where students could intensely focus on their work in the Ginetta co-working space.
Nine ambitious student teams with members from various study backgrounds developed and presented innovative solutions to one of the challenges posed by our three industry partners: IKEA, Touring Club Suisse (TCS), and Mobility Cooperative. In IKEA's challenge, participants derived solutions to incentivize customer store visitations while nudging more sustainable customer travel leading to lower CO2 emissions. Participants in the challenge posed by TCS designed concepts for a new TCS mobility app targeting younger people. Lastly, participants in Mobility's challenge developed ways to increase the attractiveness to use shared on-demand mobility services within cities as an alternative to private cars.
A jury of market experts and digitalization researchers assessed the proposals based on creativity, interdisciplinarity, feasibility, and presentation. Out of the nine proposals, the jury chose the Mobility challenge solution «Conquering the world with an ESG-driven ridepooling solution» by Anubhav Gupta, Hongyuan Zhang, and Xiaoting Wang as the winner. The team says that they are excited about their solution and that they appreciate that the UZH Innovathon provided them a platform to work on a real world problem.