Innovathon 2021: The Digitalization of Mobility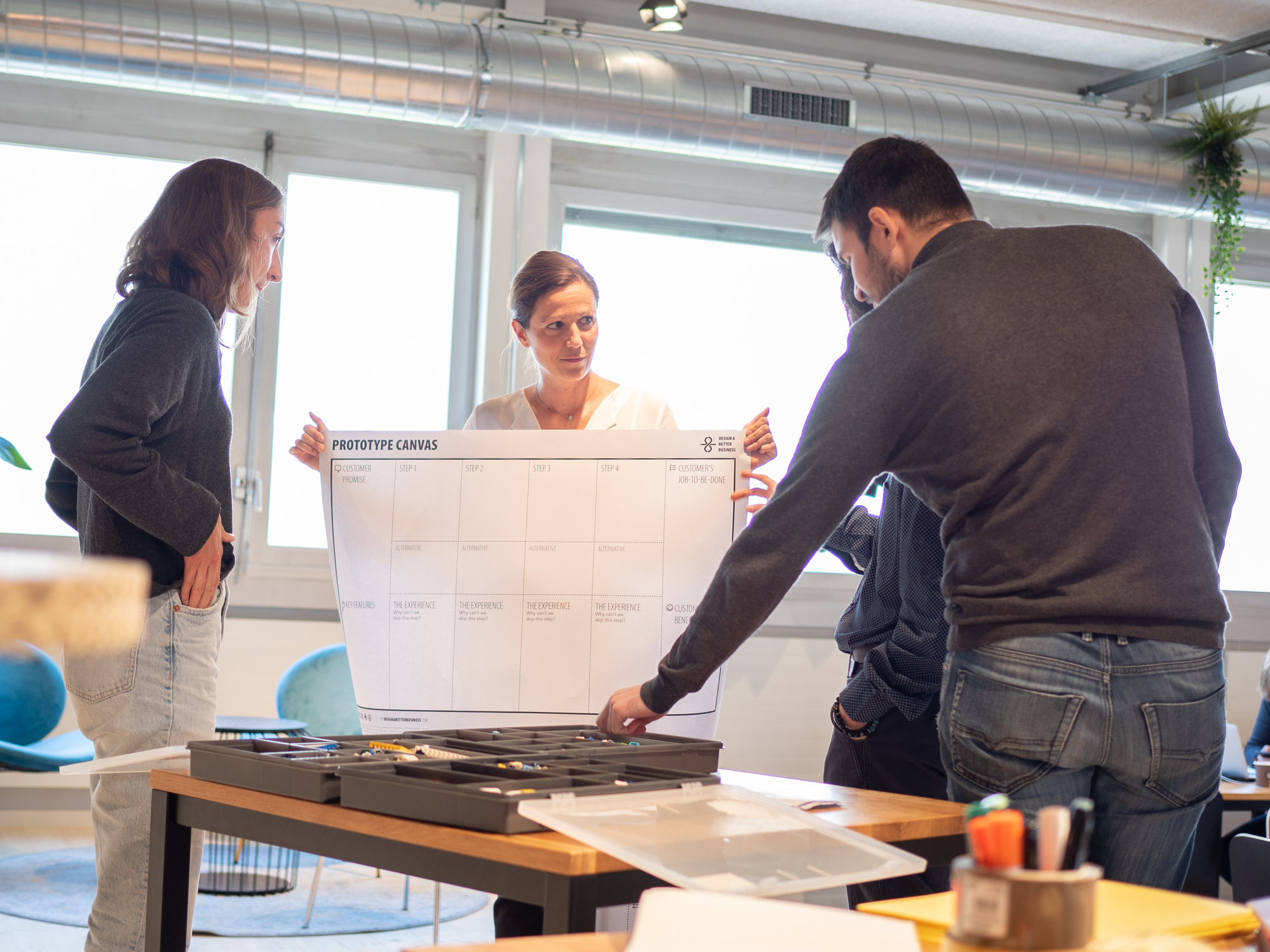 7. October 2021
The «Innovathon 2021: The Digitalization of Mobility" is over now and has proven to be a big success.
Discover, ideate, prototype, test, pitch – This 5-stage process is what the participants of the Innovathon underwent during the 48 hours of this event. Specifically, the students were given a very short amount time to intensely work on solutions to challenges proposed by the partner firms Accenture, AMAG, CSEM, Mobility, SBB, and Siemens.
During the 48h the students worked both at the Bluelion Incubator Startup Space, and at the University of Zurich. Together in teams of three (and 1 group of two) the students received a handbook, materials, and coaching/advice from the partners firms, researchers from the DSI community, and Design Sprint experts. In addition, the students were provided with food and drinks during the entire event.
The students had the opportunity to win different awards: Congratulations to the teams Innowave (challenge: Accenture), 3,2,1,.. (challenge: CSEM), and The Fast and Curious (challenge: SIEMENS) for winning the Early Bird Prizes – they received SATO Code Escape Room tickets. In addition, congratulations to the team Dunia for winning the Audience Award and thus tickets for the Ticino Tram in Zurich! And finally, congratulations to the team Innowave, who was chosen to be the overall winner of the Innovathon by our pre-selected jury.
The overall winning team Innowave created an application "MeetWe" to address Accenture's challenge of creating more efficient mobility solutions. The three students from Data Science (Andrea Meier), Economics (Jonas Hartmann), and Psychology (Marcia Arbenz), can now apply for the Digital Innovation Grant and, if approved, they will receive financial aid to further pursue their idea.
We have received overwhelmingly positive feedback from the students, firms, and present researchers. A special thanks to all DSI Mobility community members for their hard work, effort, engagement, inputs, and ideas. Without them the students would not have profited to the same extent from the interdisciplinary environment and this event, and the student's solutions to the challenges, would not have been the same without them!
Check out these videos for some impressions on the Innovation!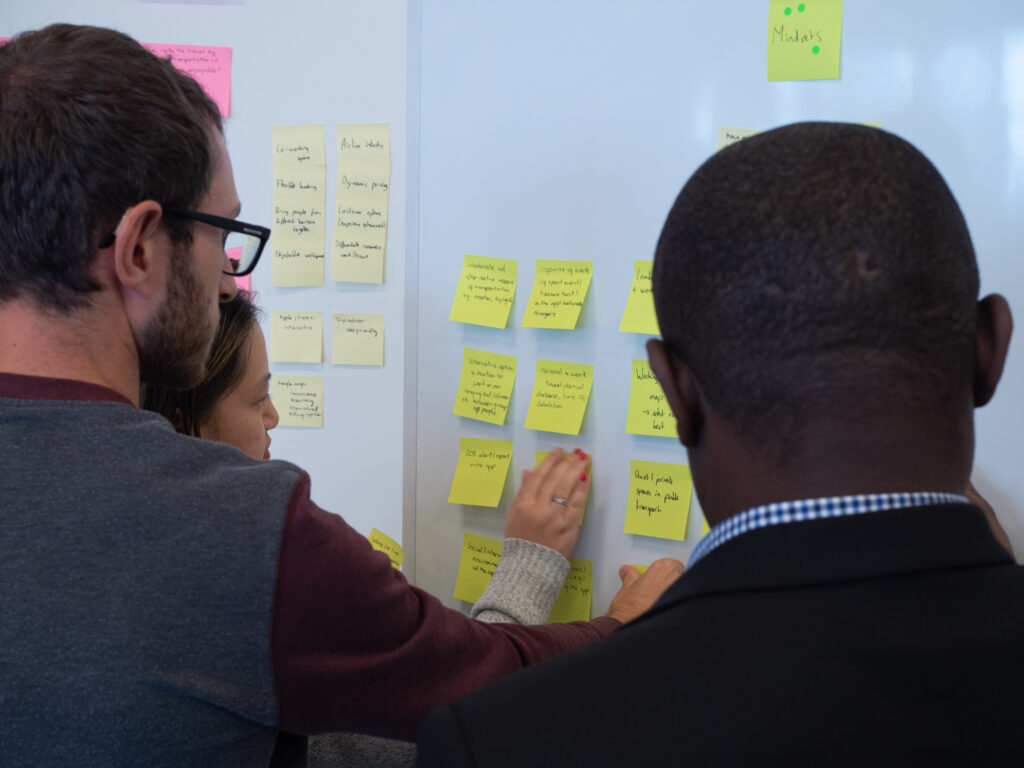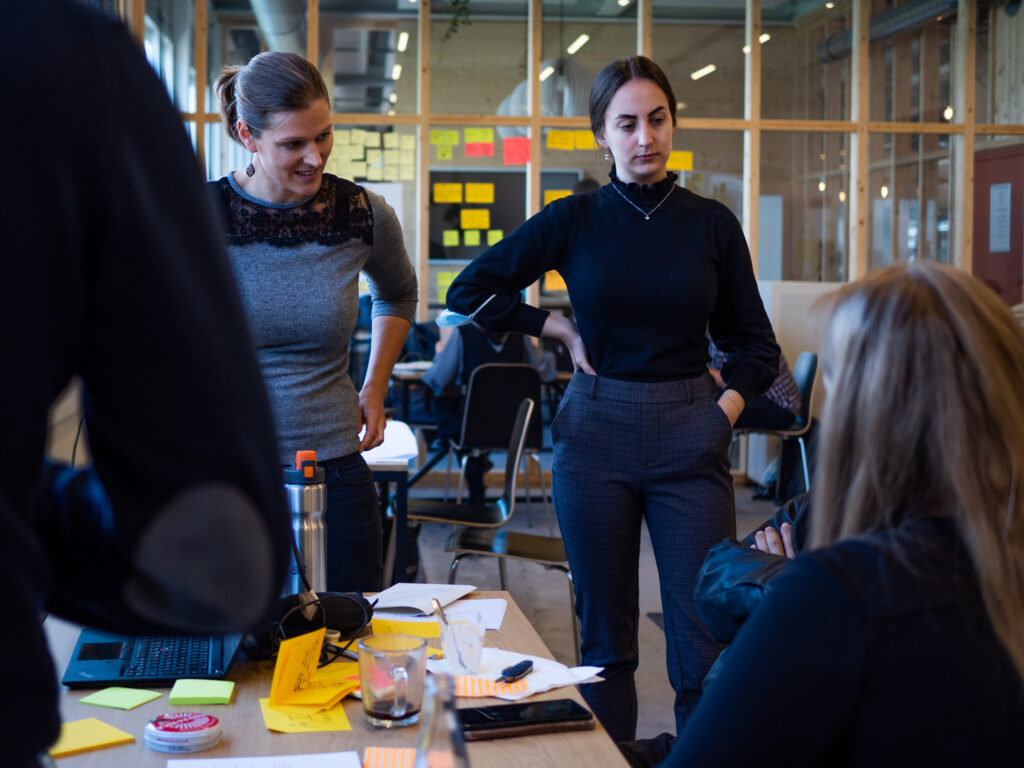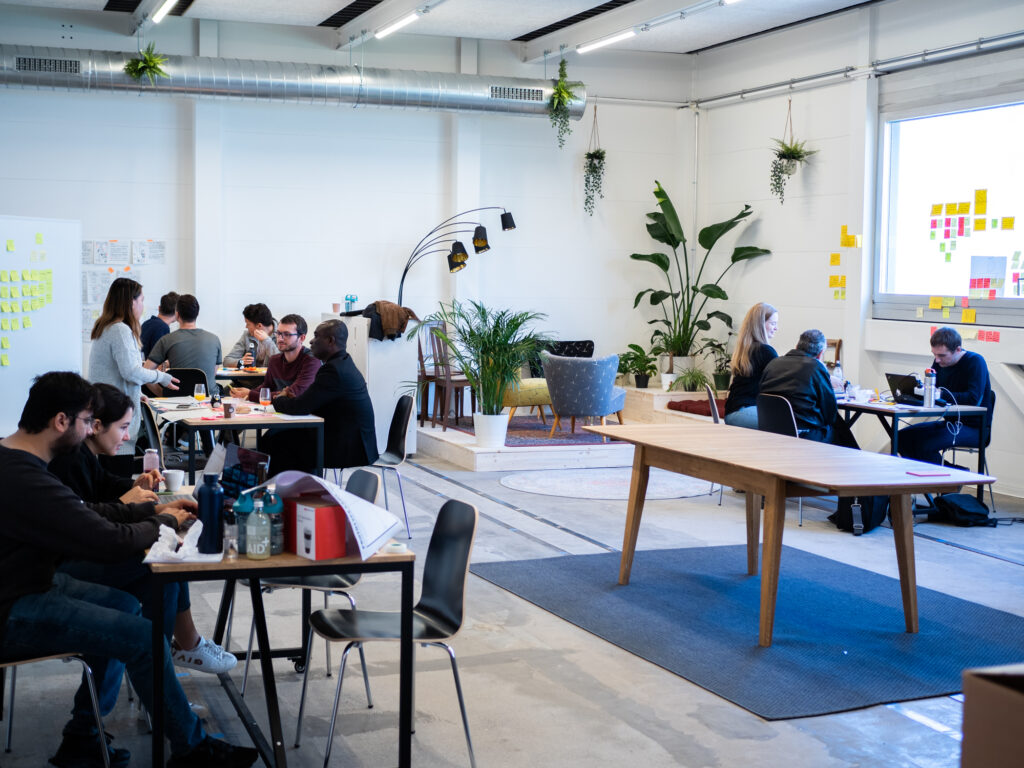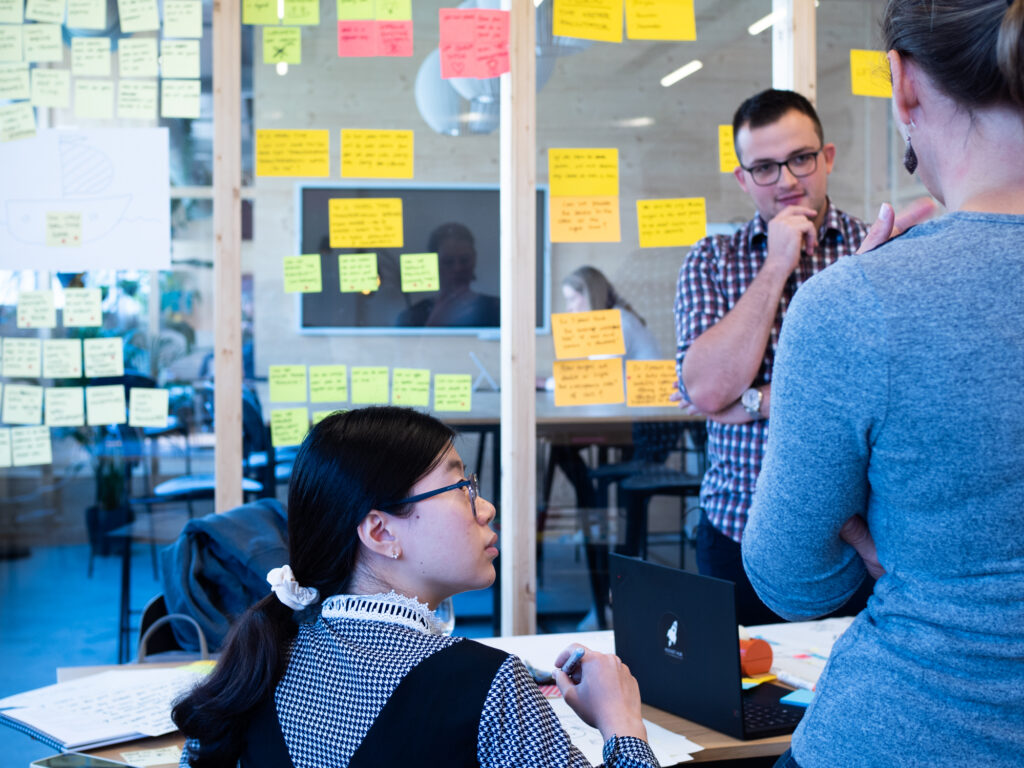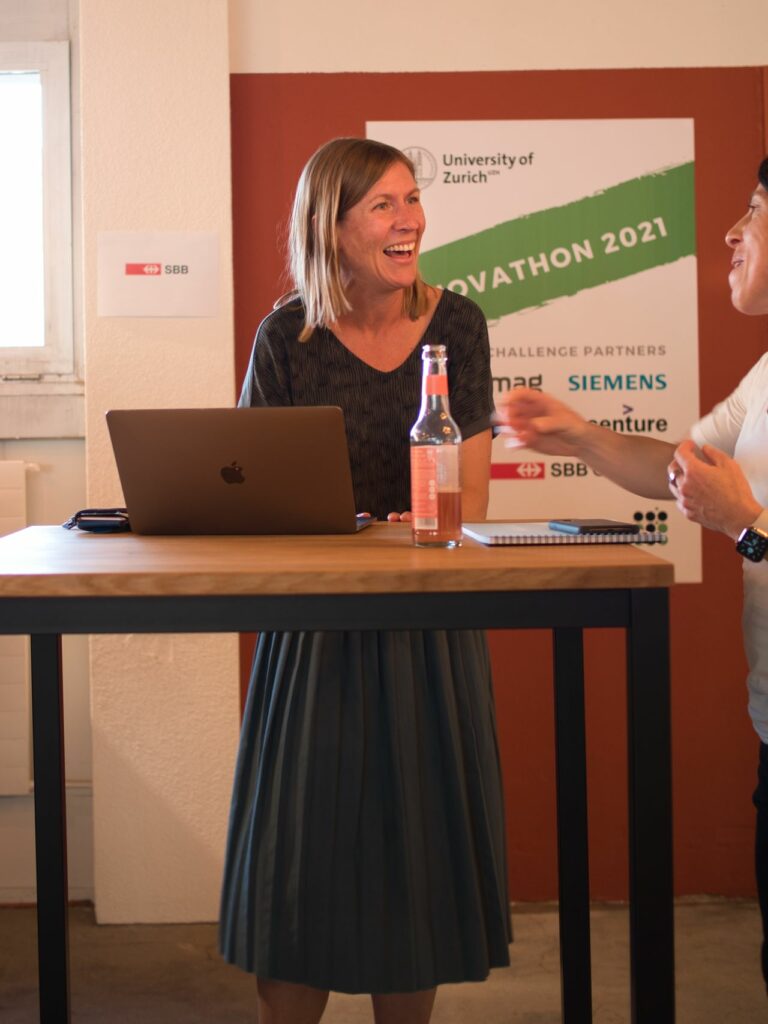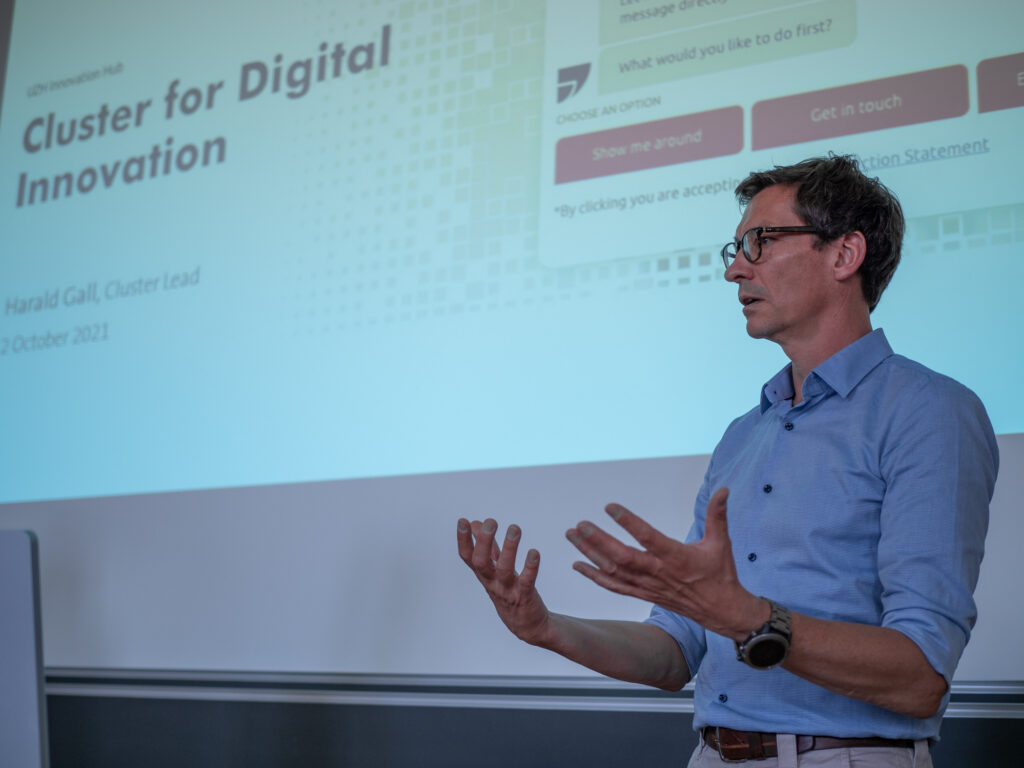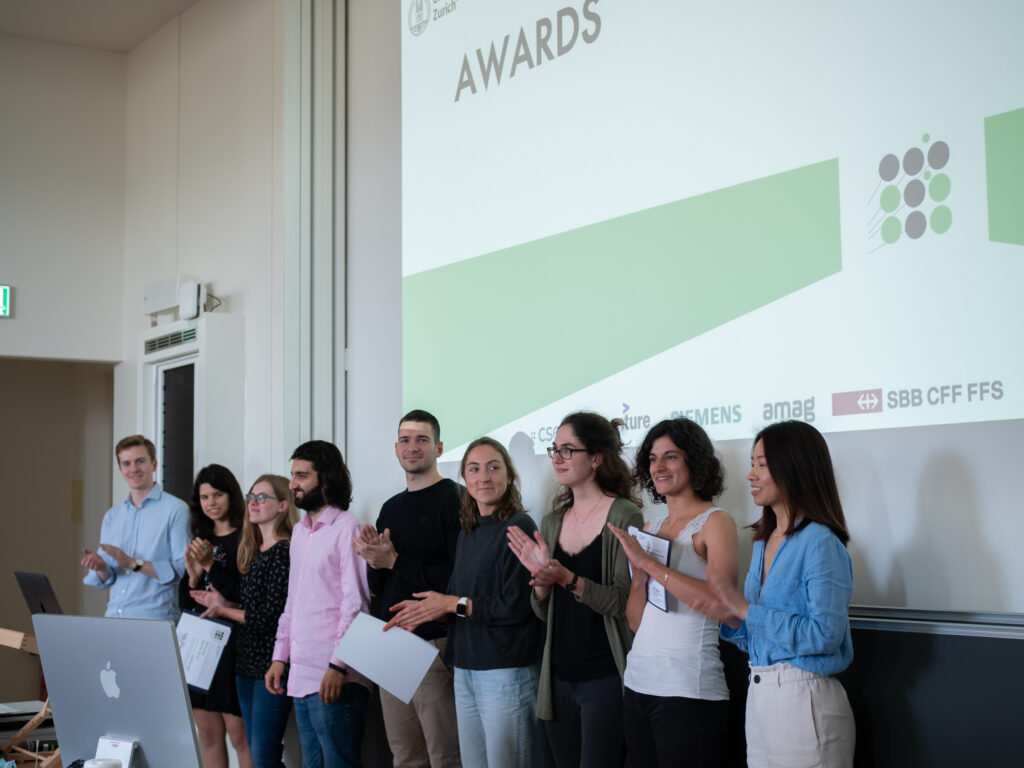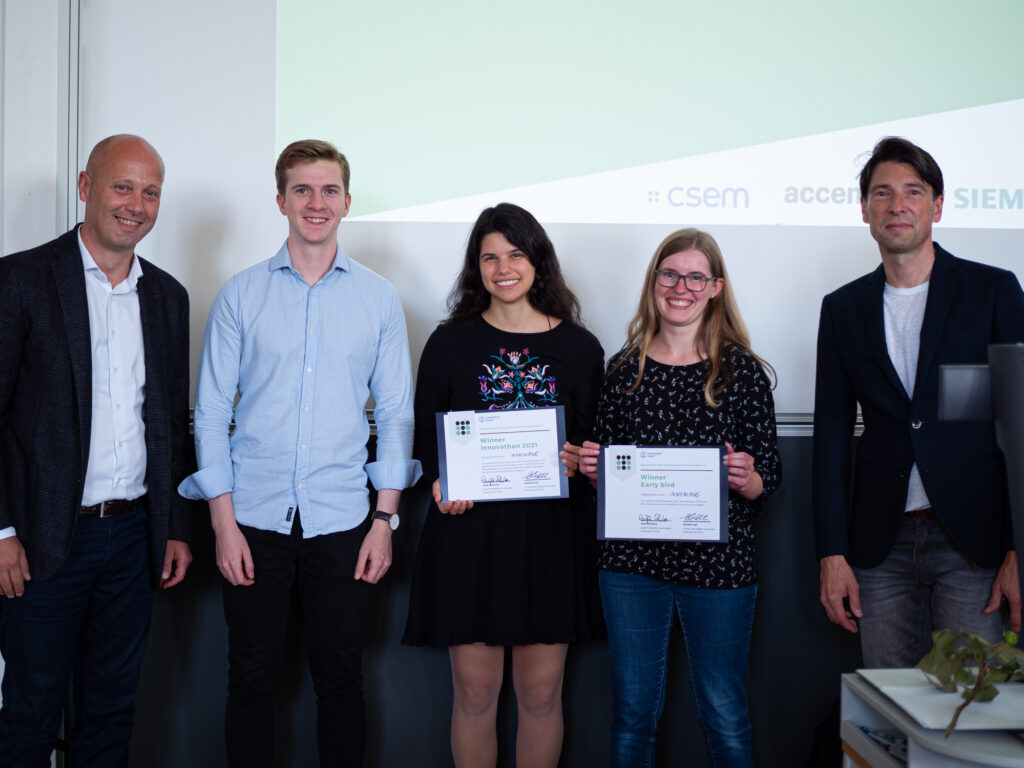 Pictures by: Alyona Figurina