Don't miss this exceptional opportunity to plan your career path in the digital age!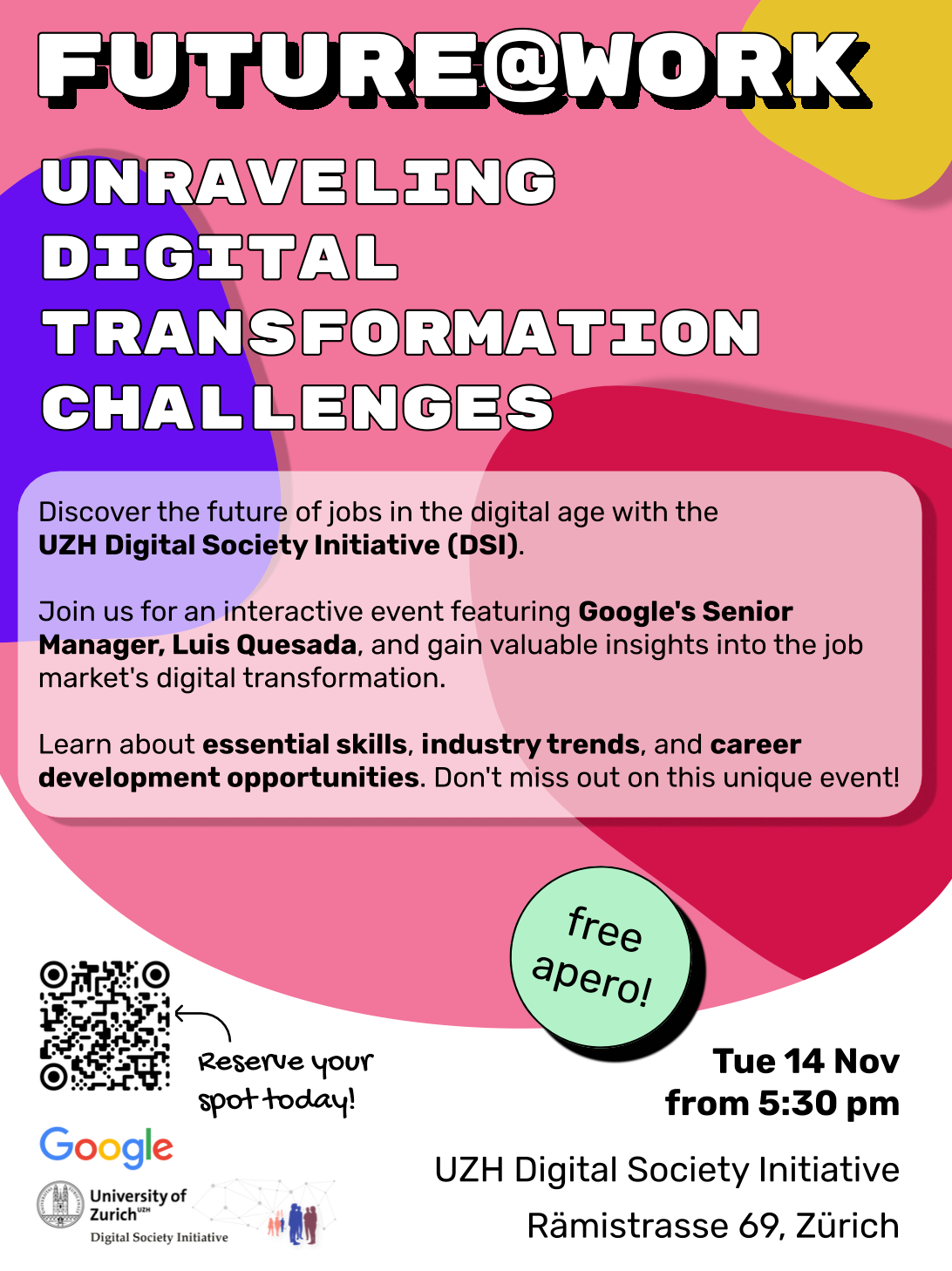 DSI Excellence Programme PhD students Donatella and Alexandra from our community, together with Ibrahim Al Hazwani from the IFI Department and Senior Manager @Google Luis Quesada, and with the contribution of the Excellence Programme Interdisciplinary Fund and support from DSI Mobility and Work Communities, have organised an interactive session on Digital Transformation and Future Work!
This event offers you the opportunity to gain valuable insights into the profound impact of the ongoing digital transformation on the future of the job market!
The event is about understanding what skills need to be acquired based on the emerging trends in digital technologies, how to prepare for the development of the Job market in the short and long term and what skills are required!
Please remember that this event has been organised mainly for students or people in the early stages of their career. It would be really great if you would share the events with your Master's and PhD students, as this is a great opportunity for them!
Event Details:
Date: 14th November 2023
Time: The talk will commence at 17:30, followed by an Apero with networking opportunities
Location:
UZH Digital Society Initiative – Event Room
Rämistrasse 69
Zürich
To secure your spot, please register here!
Feel free share the event!
We look forward to your participation and to exploring the transformative potential of the digital age together. If you have any questions or need further information, please don't hesitate to reach out.