Breaking News: Pioneering Project Enhances Accessibility in Zurich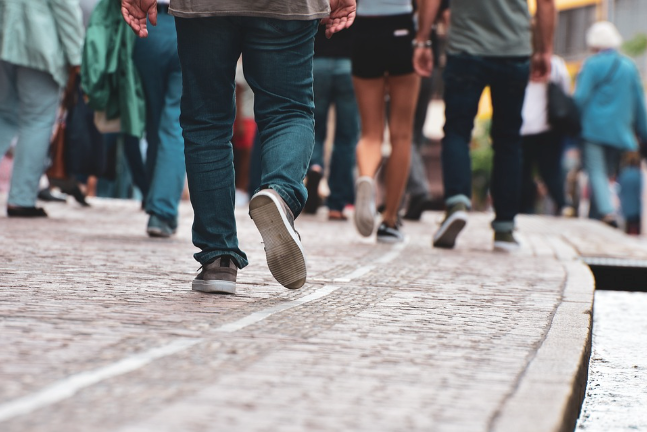 Empowering Inclusivity: ZüriACT Aims to Transform Accessibility Challenges in the City
Navigating Zürich's urban landscape with limited mobility is poised for a remarkable transformation. Introducing ZüriACT, an innovative joint initiative between the University of Zürich's (UZH) Digital Society Initiative (DSI), the Department of Geography, and the City of Zürich. The project's mission is clear: to revolutionize accessibility and inclusivity throughout the city.
Addressing Accessibility Barriers
The streets of Zürich, while charming, pose significant obstacles for individuals with limited mobility. Staircases, missing ramps, narrow sidewalks, and high curbs become formidable barriers for those in wheelchairs, pushing strollers, or dealing with mobility impairments. ZüriACT is now set to address these issues head-on.
A Citizen-Driven Approach
At the core of ZüriACT lies a powerful concept: community-driven change. The project is enlisting the active participation of affected individuals to help gather data on sidewalk accessibility. By utilizing the Project Sidewalk platform, volunteers rate the severity of obstacles and provide insights, laying the groundwork for a comprehensive digital map.
From Data to Navigation Solutions
As the project evolves, its vision expands beyond a mere data collection effort. ZüriACT aspires to create a dynamic digital map of Zürich, offering real-time information on sidewalk accessibility. This innovative map will serve as a vital tool for those with limited mobility, enabling them to plan routes and avoid obstacles.
Embracing a More Accessible Future
While currently focused on Zürich's central areas, ZüriACT's ambitions reach far and wide. Pending a positive post-project evaluation in May 2024, the initiative plans to encompass more neighborhoods and extend its impact to other Swiss cities, igniting a transformative change across the nation.
Join the Movement
ZüriACT invites individuals to be a part of this ground-breaking endeavor. As part of the Science and the City warm-up events, a guided walk and project presentation are scheduled, aimed at raising awareness about accessibility challenges and encouraging active participation.
Event Details: Date: 31 August 2023 Time: 6:00pm – 7:30pm Meeting Point: Helmhaus, Limmatquai 31, 8001 Zürich
Language: Presentation in English, guided walk and Q&A in German and English.
Be the Change
ZüriACT seeks adult participants with varying degrees of limited mobility, including age-related and situation-related challenges. Together, let's reshape Zurich into an accessible and inclusive city for all.
For more information, visit the Project Website
Contact Information: info@scientifica.ch